You CAN Have The Love You Deserve!
Are you one of the 90% who Struggles in Life and Love and can't figure out why? Do you end up in frustrating, toxic behavioral cycles with your partner, or only seem to attract toxic dates – never leading to a quality relationship? There are definite reasons why this is happening to you! The good news is, this can be fixed and it's not your fault!
Get this Free eBook now to Learn:
1) What the Hidden factors are that Frustrate People in Life & Love; take the Childhood Trauma Checklist to see what past traumas impact you
2) How Past Adverse Childhood experiences impact You now as an adult
3) Why You're Successful in Business but Struggle in Love – and can't figure out the way to Emotionally Healthy relationships
4) What is causing that lonely, anxious, and empty feeling, and how to break free of them. Learn the method to have more joy, happiness, and purpose in life as well as how to have sustaninable, quality loving relationships.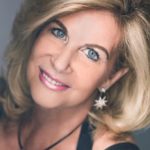 As a Certified Life, Dating & Relationship Coach, Riana specializes in helping Singles and Couples who experience repetitive troubled dating or marital relationships to overcome toxic and unhealthy patterns of behavior.  She is a Certified Clinical Trauma Professional and Cert. Mindfulness Coach who helps those age 16 and over get through difficult Life transitions as well as heal and Transform from Unconscious past Childhood or Love Trauma that impacts them today in Life, Love or Business Success. Riana has been a Licensed Mental Health Counselor in private practice for over 20 years and is also an educational speaker, Host of the podcast Lessons in Life & Love, and a #1 Bestselling Author of LIVE and LOVE Beyond Your Dreams books.